OUR TEAM
Our team is staffed by experts and associate consultants with large experience and training. We make a point of upholding high quality standards and rendering customized services to ensure excellence and positive results for our clients.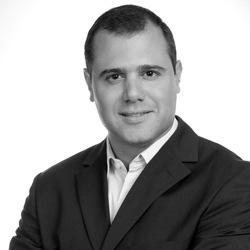 José Francisco Braccini Neto
Business Development, Strategy & Marketing Specialist.
MBA in Management at FGV, Agronomist graduated at PUCRS.
More than 12 years experience in the commercial area in multinationals from ag segment. Coordinated sales teams serving Key Account Customers of the world's leading fertilizer company.
Worked on the development of market, strategic alliances and tests for product launches, as manager for Latin America of United Kingdom's agrochemical company.
Also accumulates experience as a general manager with national coverage in tax segment, where he was responsible by marketing area and development a franchisees net coordinating the sales team.
Founding partner and CEO of Agrobiz, creates the consulting firm focused on agribusiness management.
Consultant certified by the IBCO - Brazilian Institute of Organization Consultants (Affiliated to the International Council of Management Consulting Institutes).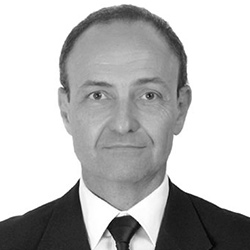 Casemiro Rosa
Expertise in Strategic Management in agribusiness and industrial sector.
Specializations in Marketing and Financial Management at UFRGS.
Engineer graduated at the University of Mogi das Cruzes, Brazil.
Performance in implementing strategic management models such as Balanced Scorecard (BSC), IT Governance, Business Intelligence and Economic & Financial Planning.
In project management was also responsible for system implementation using technologies: Oracle, Microsoft, Sadig and MicroStrategy,serving Key Account Customers at agribusiness and banking sectors.
Associated Consultant at Agrobiz, coordinating work groups in Strategic Management.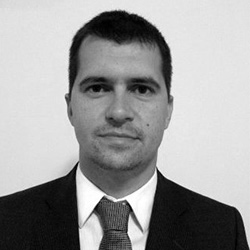 Filipe Carlan
Specialist with expertise in Controlling, Costs and Financial Planning.
Specialization in Accounting and Finance at UNISINOS and graduated in Logistics by ULBRA.
Professional experience in the areas of planning and control in agricultural machinery companies, pesticides, grain and inputs.
Acting as controller and business manager in large Cooperative.
Participates on projects in Agrobiz Company Structuring.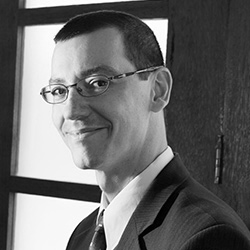 Ernani Carvalho da Costa Neto
Specialist in Finance and Agricultural Market.
MBA from INSEAD in France and Specialization in Marketing from ESPM. Degree in business administration from UFRGS.
Coordinates the Agrobiz study groups in the Financial and Market that make up the Risk Management solution.
Experience over 12 years in Barter Strategies, Finance, Marketing and Business Development in cooperatives, banking and multinational industry leaders in agrochemicals.
Coordinates the projects in the areas of finance, controlling costs and is a professor at ESPM. Teaching subjects in graduate courses, extension and In Company.
Nelson Horowitz
Specialist Fertilizer Market and Plant Nutrition.
Experience over 25 years in research in fertility and soil science, combined with a long career as a director in the commercial and marketing areas in multinational and cooperatives that operate in this segment.
Master, Doctor and PhD in Fertility, Chemistry and Soil Sciences at UFRGS.
Agronomist Engineer and Bachelor in Marketing from the same institution.
Coordinates the solution Smart Fertilizer Management at Agrobiz, assisting producers and companies in the industry.
Besides ministering hundreds of lectures, courses and training for farmers and agronomists around the country, he is professor of the course of Agronomy at ULBRA.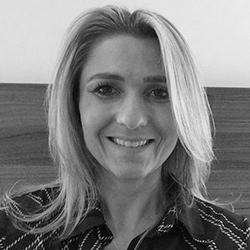 Vanessa Maestrelli
Specialist in Corporate Education, Leadership Development and Work Teams. Graduated psychologist by ULBRA, an MBA in Human Resources Management from FGV.
Professional experience in development of methodologies in corporate education area, which has been operating for over 10 years in large agribusiness companies.
Consultant associated with Agrobiz, coordinates the study groups in Leader and Team Development solution.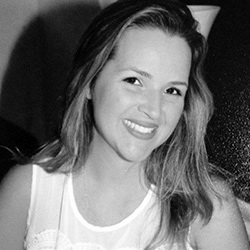 Maria Cristina Moraes
Specialist Analytic Psychotherapy.
Graduated psychologist by ULBRA.
Experience over 5 years as a consultant in team development programs, working in agricultural businesses in the South and Brazilian Cerrado.
Corporate Education Analyst by ABRH-RS.
Trained to use the PDA tool.
Coordinates the Leader and Team Development solution.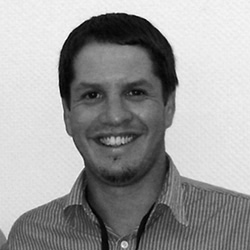 Davi Teixeira dos Santos
Specialist in Sustainable Agricultural Production.
Coordinator of the technical team responsible for implementing the Program of Agricultural Production Systems Integrated (PISA), a Ministry of Agriculture, Livestock and Supply tool.
Technical responsible for financing projects with the ABC Program - Low Carbon Agriculture in Crop-Livestock Integration area, renewal and improvement of pastures, forest and pasture systems and biological fixation of nitrogen.
PhD on Integrated Systems of Agricultural Production and Doctor of Forage Plants by UFRGS, Master of Animal Production and Zootechnician graduated from UFSM.
Márcia Dutra de Barcellos
Expertise in Sustainability and Food Marketing.
Associate Professor, Department of Administrative Sciences at UFRGS, which operates at the School of Management and the Graduate Diploma in Management Program (EA / PPGA / UFRGS).
Participates in the Technological Innovation Management Nucleus (NITEC) and the Research Group on Sustainability and Innovation (GPS).
Postdoctoral Fellow at the University of Aarhus, Denmark with the MAPP - Centre for Research on Customer Relations in the Food Sector. Doctor and Master of Agribusiness at CEPAN / UFRGS.
Collaborator in international projects funded by the European Union and coordinator of projects by CNPq, FAPERGS, FIERGS and EMBRAPA in the areas of innovation, sustainability and marketing of food.
Held part of doctorate abroad, invited by the group of Marketing and Consumer Behaviour at the University of Wageningen, Netherlands and the Department of Meat Science at the University of New England, Australia.
Worked as a lecturer and researcher at the Faculty of Administration, Accounting and Economics (FACE) and Master in Business Administration from PUCRS.
Published several articles in international and national journals with high impact, such as Journal of Marketing Management, Appetite, Meat Science, British Food Journal, Livestock Science, Innovative Food Science and Emerging Technologies, Food Control, Brazilian Administration Review, among others.
Integrates the study groups in Value Addition Projects and Market Intelligence Segmentation.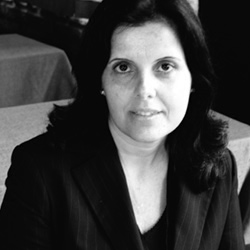 Maria Flávia de Figueiredo Tavares
New Product Development Analysis and Sector Studies specialist.
PhD in Agribusiness from UFRGS and Master in Business Administration and Mineral Resources Policy at UNICAMP. Economist graduated from UNESP. Experience in agricultural derivatives.
Professor of post graduate and graduate, besides to coordinating the agribusiness department at ESPM.
Lectures on Agribusiness and Agricultural Futures for industry, farming and producers associations.
Integrates the study groups in Value Addition Projects and Market Intelligence Segmentation.
Ben-Hur Risso Xavier
Family Succession Specialist.
Accountant and Post graduate in business administration from URCAMP.
External consultant SEBRAE-RS in the area of succession and professionalization in the rural family business.
Speaker on the topic "Succession Planning in Family Business".
Expert judgment counter with operations across the state of Rio Grande do Sul.
Ricardo Paz Gonçalves
Family Succession Specialist.
Lawyer graduated from PUCRS with extension in Corporate Tax Management from FEEVALE.
Specialist in Business Law at LLM Unisinos.
External consultant at Sebrae-RS in the areas of Public Policy and Methodologies Development.
Active member of the School of Tax Law Foundation (FESDT).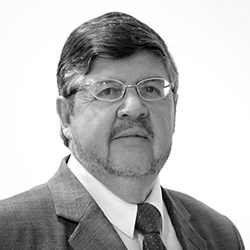 Sidnei Peres Gonçalves
Specialist in Corporate and Tax areas, active in Family Succession Planning. Accountant and Lawyer graduated from URCAMP.
Postgraduate in Tax Law, Financial and Economic UFRGS.
Specialist in Tax , Corporate and Commercial Law.
Mediator and Arbitrator by INAMA-RS.
External consultant of the National Sebrae in the area of Public Policy.
Active member of the School of Tax Law Foundation (FESDT).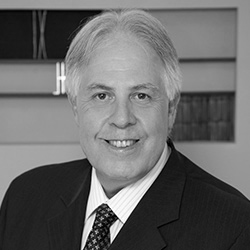 Feliciano Almeida Neto
Expert in the tax area with emphasis on accounting and tax audit. Accountant graduated from URCAMP.
Experience of 25 years as Fiscal State Taxes of State Treasury - SEFAZ-RS.
Acted as referee and judge in Administrative and Tax processes. Was also responsible for one of the sectors of the Fiscal Audit.
Coordinator of the team responsible for drafting the text that resulted in the Single Tax Act of Rio Grande do Sul state.
Was professor of Afisvec School (RS State Tax Association).
Author of the books: "Producer's Guide", "Green Meat" and "Meat and Livestock" (in portuguese), all exploring the ICMS legislation.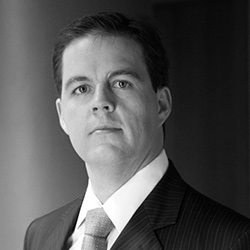 Daniel Paz Gonçalves
Specialist in legal and tax areas.
Lawyer graduated from PUCRS.
Graduate degree in Tax Law by the Brazilian Institute of Tax Studies - IBET.
Improvement in accounting from National Institute of Legal Studies - INEJ.
Active member of the School of Tax Law Foundation (FESDT).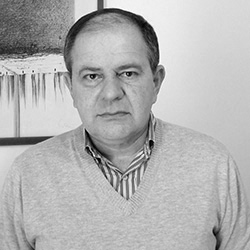 Ronaldo Alonso
Valuation expert, graduated from the Federal Technical School of São Paulo.
Was founder and director responsible for the area of Engineering Appraisal & Consulting at Arthur Andersen Reviews and Coopers & Lybrand Reviews.
Operates in the balance of goods ratings for more than 30 years.
Coordinates the solution Rural Companies Valuation at Agrobiz.
Félix Eduardo Reyes Galdames
Mechanical Engineer graduated from the FEI - Industrial Engineering Faculty of São Paulo, is technical manager in the area of Engineering Appraisal & Consulting.
Operates in the equity appraisals of assets and businesses for over 18 years.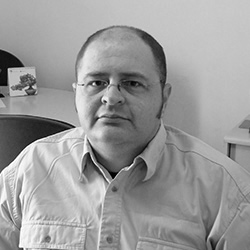 Marcos Paulo Alonso
Engineer degree in Construction, is a manager in the area of Engineering Appraisal & Consulting.
Operates in the equity appraisals of assets and businesses for over 18 years.