The road one must travel to accumulate considerable wealth in the course of a lifetime requires, among other things, persistence, dedication, hard work, and organization. Once such wealth is acquired, the process of preserving and increasing it becomes much harder, especially when we add to it a particularly complex variable: passing the wealth down from one generation to another. In fact, way beyond subjective aspects, statistics and experience show that wealth changes hands in our country at a startling speed. For instance, we find that out of every 100 successful businessmen only 18 owe their position to some type of inheritance. Or yet, that 70% of family-run companies go under in the hands of the second generation. Figures like those illustrate the natural path wealth inherited without proper planning tends to follow.
Words like probate process, estate, and will are usually synonymous with losses and at times result in irreparable damage to the family's property and relationship. Reflecting perfectly human behavior, fights for portions of the inheritance and the formal aspects of the probate process stir things up between children, spouses, in-laws, and others. In addition to those aspects, great emphasis should be given to the fact that, in an unplanned succession, the government is entitled to a share of the estate as well, by means of taxes that today may reach 8% of the sum of assets left by the deceased.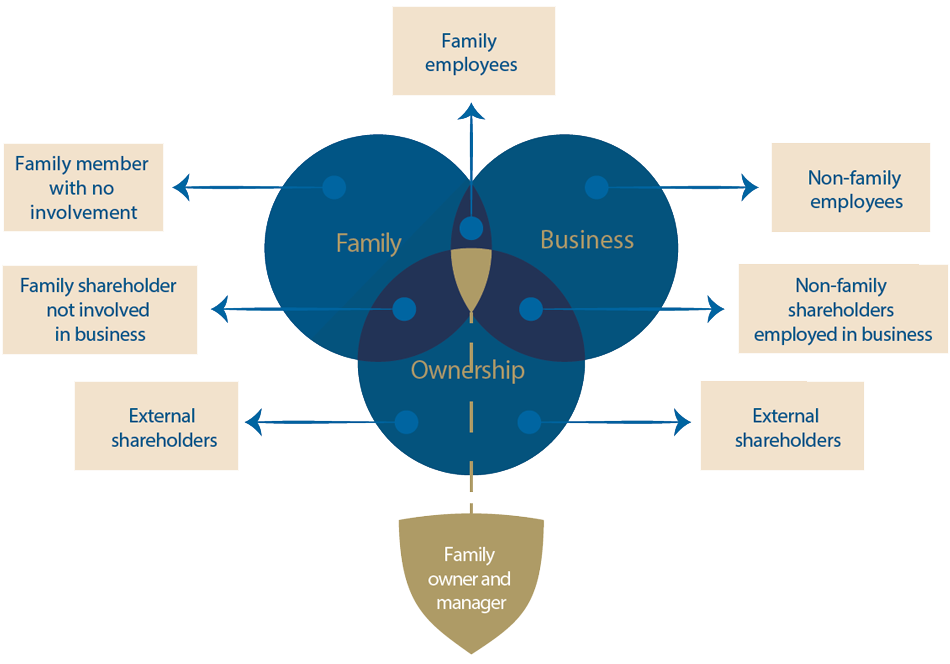 Given the emotional and financial casualties nearly always brought on by a probate process, more than ever it is apropos to think about succession in life, all the while, however, ensuring the wealth remains under the lifelong control of those who have created it.
Why make a succession plan?
When the property belonging to an individual (who is merely the holder of shares/units of membership) are transferred to a legal entity, concrete advantages are obtained with respect to taxes, probate process, and sales of assets in general. It also facilitates the access to credit in the market.
Our experts' opinion:
"It is a mistake to assume companies and wealth perish over time, or that such volatility stems from the nature of capitalism or our society. Based on hundreds of studies and our experts' experience, we can say that the destruction of family assets originates from within the very families. We can also say that theirs and their property's survival are directly connected to a family's ability to manage the relationship between its members and with its assets. Hence, by means of planning, families may prevent the losses caused by succession-related issues."
Advantages:
Makes it possible to transfer property without tax costs, while the grantor retains decision-making power and may freely manage the assets.
Provides immediate and subsequent tax benefits;
Protects property and leads to its perpetuity;
Regulates rights and duties between successors, preventing future conflicts;
Creates and demands commitment from the successors;
Represents the will of the parties' involved;
Foresees and handles conflicts;
Provides tools to manage the assets;
Regulates exit strategies in the event of disagreements, thereby preventing disputes;
Reconciles and regulates individual, family, and business interests;
Implements and provides tools for the formation and member admission process;
Makes it possible to regulate aspects that may impact the company's and family's interests, such as marriage regimes, business, personal sureties and conducts, deaths, withdrawals/removals, retirement etc.;
Makes it possible to expressly provide for not taking matters to court in case of conflicts related to discretionary rights, without prejudice of individual rights, thereby preventing legal battles that, in addition to decimating the assets, compromise business management.
Asset Protection and Tax Planning
Registering property in the name of an individual offers as series of risks and high costs when compared to registering them to a legal entity. The term Property Holding Company is used to describe a company that controls the assets belonging to one or more individuals, that is, instead of individuals owning assets registered to their names they hold shares of a legal entity.
Property Holding advantages:
Lower taxes levied on an individual's income (individuals' tax returns);
Succession planning (inheritance);
Personal assets protected against creditors of a legal entity (company) of which an individual is a member or stockholder;
Easier to give guarantees (surety, accommodation) and issue negotiable instruments (promissory notes) via a legal entity given its greater credibility in the market.
Risks of a Poorly Conducted Succession Process.
A succession process handled without proper care may pose risks, as it is complex, multidisciplinary work.
When overlooked, small details may be the cause of great affliction for a family, such as:
Legal transactions deemed null or not valid for failing to comply with aspects related to contractual, corporate, succession, real estate, and tax laws, among others;
Creation of significant tax liabilities whose enforcement may decimate the family's assets in the absence of the proper instruments;
Lawsuits and family infighting deriving from the lack of contract provisions for future facts, or from the failure to properly complete the process.
Planning succession