Agrobiz
We operate in providing consulting and advisory services in management, focusing on agribusiness.
Who we are
We provide consulting and advisory services dedicated to agribusiness management in Brazil and other LatAm countries.
In order to meet the requirements of our customers and international partners, we are at hand to provide all kind of support on developments and investments in agribusiness.
Our team is staffed by experts and associate consultants with vast experience and training. We make a point of upholding high quality standards and rendering customized services that ensure excellence and positive results for our clients. Through a network of authorized agents, we are constantly operating in the country's main production areas.
Mission
Provide solutions that create value for the players involved in the agribusiness chain by means of experts that make use of the most advanced business management techniques.
Vision
Be renowned nationwide as an agribusiness management benchmark by seeking effective solutions and constant innovation in order to contribute to the success of the players involved in the industry.
Values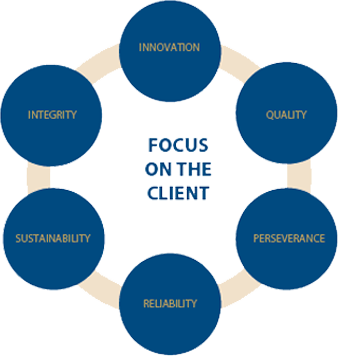 What set us apart?
We are dedicated to the agribusiness chain and seek to stand out among conventional consulting firms by:

"Conducting in-depth system-wise analyses as we draw on a holistic outlook that results in customized, sustainable services."
Client Profile